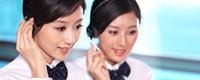 Name: Angelrain Xu
Mobile: 13867435937
E-mail: info@visioncaremedical.net
WeChat: angelrain512034
whatsapp: 0086-13867435937



Product name : Retinal Surgery Operation Microscope with BIOM

Product No. : SM-2000L
Details:
Ophthalmic Surgical Operating Microscope
Model: SM-2000L
CE & US FDA Marked

SM-2000L Ophthalmic Surgical Microscope is our latest Microscope for export, which can do both anterior segment
surgery and retinal vitreous surgery. It is workable with BIOM system to meet retinal vitreous surgery requirements.
The microscope is adaptable with video system to live record surgery details.

Highlights:

1. Excellent Japanese

OLYMPUS SZX7 main head

;
2.

Aspherical illumination system

and

red reflex set

make surgery safer;
3. Independent coaxial Assistant Microscope with stereo view;
4. Adaptable with video system to live video for teaching and study purposes;
5. Workable with

BIOM Lens

and

Image Inverte

r to meet retinal vitreous surgery requirements;
6. Stable and reliable

X-Y speed

with imported low noise motor;
7. Natural color, large field of view and high resolution contrast surgery images;
8. LED lamp illumination, and the ON/OFF can be controlled by Foot Switch, which is more convenient for doctors,
when they do retinal vitreous surgery.

Technical Specifications:

Microscope Part

Main Microscope Olympus SZX7
Eyepiece 10X wide field
Inclination Angle 30°
Pupillary Distance 50~76mm
Diopter Adjustment ±5D Binocular
X-Y Speed 2.2mm/sec by foot switch
Magnification Motorized Zoom 4X~20X
Field of View 8mm~50mm
Working Distance ≥170mm
Focus Speed ±20mm by foot switch

Assistant Microscope Part

Type Stereo & coaxial
Magnifications 4X, 7X

Illumination System
Type Aspherical design
Light Source Double bulbs, LED lamp illumination
Red Reflex Aspherical design
Control Stepless control
Intensity ≥80,000Lux
Power AC110V~220V, 60Hz/50Hz

Base Part
Length of Arm Extended 1200mm
Elevation ±150mm
Foot Switch Power focus, X-Y adjustment, Zoom
Base Size 560*560mm