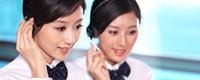 Name: Angelrain Xu
Mobile: 13867435937
E-mail: info@visioncaremedical.net
WeChat: angelrain512034
whatsapp: 0086-13867435937



Product name : Ophthalmic Surgical Microscope with OLYMPUS Optics

Product No. : SM-1000L
Details:
Ophthalmic Surgical Operation Microscope
Model: SM-1000L
CE & US FDA Marked

SM-1000L Ophthalmic Surgical Microscope is one of our favorable models among customers, which is
quite suitable for common eye clinics.

Features:

1. Adopted Japanese

OLYMPUS SZ51 main head

;
2.

Red reflex set

makes surgery safer;
3. Advanced apochromatic optical system brings wide field of view, natural color and good depth of view;
4. Coaxial illumination, LED lamp illumination and guide fiber;
5. Cold light design and high brightness;
6. Imported motor with low noise.

Technical Specifications:

Microscope Part

Main Microscope Olympus SZ51
Eyepiece 10X wide field
Inclination Angle 45°
Pupillary Distance 50~76mm
Diopter Adjustment ±5D Binocular
Objective Lens 45mm
Magnification 4X~20X zoom/ Manual zoom
Field of View 8mm~65mm
Working Distance ≥170mm
Focus Speed ±20mm by foot switch

Assistant Microscope 7X
Magnification

Illumination System
Type Optical Fiber
Light Source Double bulbs, LED lamp
Control Adjustable
Intensity ≥60,000Lux
Power AC110V~220V, 60Hz/50Hz

Base Part
Length of Arm Extended 1100mm
Elevation ±100mm
Foot Switch Power focus