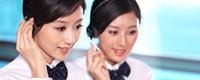 Name: Angelrain Xu
Mobile: 13867435937
E-mail: info@visioncaremedical.net
WeChat: angelrain512034
whatsapp: 0086-13867435937



Product name : Topcon Style Auto Lensmeter GM-300

Product No. : GM-300
Details:
Optical Equipment Auto Lensmeter
Model: GM-300
CE Marked

GM-300 Auto Lensmeter is our latest model in Topcon style. It has functions of PD, UV, printer and
blue light measurement. It can measure colorful and dark lenses at fast speed and in high accuracy.


Features:

1. 5.6" sensitive colorful KEY MODE screen;
2. Fast speed PD, UV and blue light measurement;
3. The machine can measure colorful lens and dark lens;
4. Hartmann sensor with 108 measurement points;
5. Fast and accurate test measurement.
Technical Specifications:
Measurement Range:
Sphere
-35
~+3
5D,
0.01D, 0.06D, 0.12D, 0.25D

steps
Cylinder -10
D
~+10
D,
0.01D, 0.06D, 0.12D, 0.25D

steps
Axis
0
°~
180°, 1° step

Addition
0D
~+
9.99D, 0.01/0.12/0.25 step

Prism Degree
0
~
15△, 0.01/0.12/0.25 step


Measurement Mode:



Cylinder

+, -, +/-




Prism

X-Y, P-B


Contact ens

Soft, Hard


Measurement Modes

Single,Progressive,Automatic Recognition



Specifications




Diameter of Lens

Ø20-108mm


Pupil Distance

40mm

~

90mm, 0.5 step


Speed

0.1s


Display 5.6

" LCD screen
Printer

Thermal Printer
Power Supply 100V~240V, 60Hz/50Hz