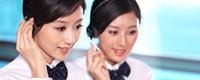 Name: Angelrain Xu
Mobile: 13867435937
E-mail: info@visioncaremedical.net
WeChat: angelrain512034
whatsapp: 0086-13867435937



Product name : Auto Lensmeter with UV E-200

Product No. : E-200
Details:
Optical Equipment Auto Lensmeter
Model: E-200
CE Marked

E-200 Auto Lensmeter comes out in 2020. It has functions of PD, UV, printer and blue light
measurement. The Lensmeter can measure dark lens and colorful lens.


Features:

1. 7.0" sensitive touch screen;
2. High speed PD and UV measurement;
3. Built-in Thermal Printer;
4. Friendly using graphical interface and brand new design;
5. Fast and accurate test measurement.
Technical Specifications:
Measurement Range:
Sphere
25
~+
25D, 0.01/0.12/0.25D step

Cylinder -
9.99D
~+
9.99D, 0.01/0.12/0.25D step

Axis
0
°~
180°, 1° step

Addition
0D
~+
9.99D, 0.01/0.12/0.25 step

Prism Degree
0
~
15△, 0.01/0.12/0.25 step


Measurement Mode:



Cylinder

+, -, +/-




Prism

X-Y, P-B


Contact ens

Soft, Hard


Measurement Modes

Single,Progressive,Automatic Recognition



Specifications




Diameter of Lens

Ø20-108mm


Pupil Distance

40mm

~

90mm, 0.5 step


Speed

0.1s


Display

7" LCD screen
Printer

Thermal Printer
Power Supply 100V~240V, 60Hz/50Hz