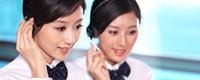 Name: Angelrain Xu
Mobile: 13867435937
E-mail: info@visioncaremedical.net
WeChat: angelrain512034
whatsapp: 0086-13867435937



Product name : Motorized Table WZ-20

Product No. : WZ-20
Details:
Optical Equipment Motorized Table
Model: WZ-20
CE Marked
Features:
1. Small table size and generous design;
2. All aluminum materials and high quality DC motor;
3. Metal wheels for durable use;
4. Electrically lifting up and down in smooth and with strong stability;
5. The tabletop can load up to 100kgs by max;
6. Workable with Slit Lamp and Auto Refractometer etc. equipments.
Technical Specifications:
Table:

Tabletop size: 560*480mm
Tabletop Up and Down Range: 630~810mm
Max Loading: 100kgs


Power:


Input Voltage: AC110V~240V
Input Frequency: 60Hz/50Hz
Gross Weight: 18kgs