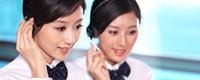 Name: Angelrain Xu
Mobile: 13867435937
E-mail: info@visioncaremedical.net
WeChat: angelrain512034
whatsapp: 0086-13867435937



Product name : Butterfly Manual Phoropter CV-400

Product No. : CV-400
Details:
Classic Butterfly Manual Phoropter
Model: CV-400
CE Marked
Manual Phoropter is applicable to ophthalmology departments of hospital, eye clinic, eye institute and spectacle
store for precision measurement of eye conditions, such as stereoscopic vision, myopia, astigmatism, hyperopia,
eyesight amalgamation, heterophoria, and eyesight balance.
Characters:
1. Beautiful classic butterfly shape;
2. Black and white colors for option;
3. All METAL materials for durable use;
4. Anti-mildew plated film Optical Lens keeps lifelong use;
5. Able to check all side visual refraction, with accurate and comfortable measurement;
6. Exquisite manufacturing technique, with comfortable feeling;
7. Concentrated operation and large scale improve performance.

Technical Specifications:
Sphere Power Range: -19.00D~+16.75D
Step: 0.25D
CylinderPpower Range: 0~-6.00D
0~-8.00D with additional lens -2.00D
Step: 0.25D(When applied with auxiliary cylinder lens +0.12D, step: 0.12D)
Cylinder Axis Range: 0~180°
Step: 5°
Cross Cylinder ±0.25D
Rotary Prism Range: 0~20△
Step: 1△
PD Adjustment 50~75mm
Step: 1mm
Convergence Adjustment ∞, 380mm (When PD is 64mm)
Forehead-rest Adjustment 16mm
Corneal Vertex Distance 12mm